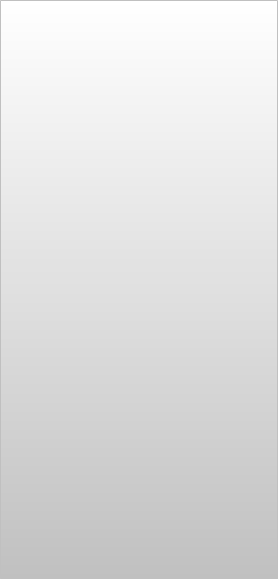 Translog Services - Pueblo Nuevo, Calle 22, Local 105








The continued and fast growth of the economy in Panama, coupled with the only need to supply a better and reliable transportation and distribution option of all products within the cold chain, gives us the opportunity for the creation and foundation of our company.

TRANSLOG SERVICES LTD INC is a specialized company engaged in multi-temperature and refrigerated transportation since 2003.

Currently our company has earned the trust and preference of our customers which allows us to occupy the highest position in the market offering the best choice for transportation and distribution solution for refrigerated cargo. Our company fully complies and maintains the highest transportation standards meeting our customers (Logistics Operators, Restaurants, Supermarkets, hotels chain and similar) with their daily logistical requirements and expectations.

In TRANSLOG SERVICES we have an effective nationwide operation and maintain the highest safety standards as all our vehicles are equipped with a ground positioning system (GPS) that allows the tracking of our fleet while providing near real time temperature recording.

Our company maintains highly trained, experienced and motivated personnel to comply with transportation regulations and the highest standards for the care and service of our customer's goods.

We have a large fleet and variety of trucks in different sizes to meet the needs and requirements of our customers.
We are dedicated and specialized in providing transportation and distribution of refrigerated goods within the strict parameters of "controlled temperature" for the handling and distribution of cargo under the concept of outsourcing or Third Party Logistics (3PL). This has given us a competitive advantage and top ranking position in the Panamanian transportation industry.

We maintain a modern fleet in good condition "Ready-to-Go" with capacity to transport and distribute a wide range of perishable goods such as food and medicine at three temperatures (ambient / dry, refrigerated and frozen).

TRANSLOG SERVICES leads the way in transportation refrigerated services, is known and has gained its reputation for maintaining quality controls ensuring our vehicles provide the right temperature of their products during transport and distribution, maintaining and controlling the cold chain in each of its transport stages: receiving, on the way and final delivery.

We maintain the highest quality standards in the handling and delivery of customer's cargo, while offering an unparalleled and reliable service based on our track record and consistency in deliveries to our customers.

Thanks to our experience and continuous dedication to the refrigerated transport sector, we can provide the best service and we are committed to provide the best transportation choice / solution for your business.

JAMES A.PABON
President / Director
TRANSLOG Services Ltd. Inc.


---
---



To become the first choice for providing the best transportation and distribution service for refrigerated cargo in the Panamanian market. Always provide a premium service meeting all service and security standards.
Continue our ascent and acceptance in the market always standing out as a leading and reliable company for superior quality and service.


Provide our customers an efficient, courteous, punctual and reliable service with trained personnel and equipment in good condition meeting all safety and quality standards for the transportation and distribution of dry and refrigerated goods within the national territory.
Attitude
Professionalism
Service
Honesty
Integrity
Respect
Commitment


Background:
Our company is engaged in logistics consulting in Panama providing refrigerated and general cargo transportation and distribution solutions. We offer logistical process efficiency while reducing your company transportation operational costs and other associated costs related to the transportation and distribution of your company cargoes, we do this under the concept of outsourcing.

Our business is known in the U.S. as "Third Party Logistics" or 3PL which is dedicated to provide efficient logistics solutions for transportation and distribution services ensuring compliance with the International Standards Organization (ISO) for cold chain distribution.

One of the most important advantages of our transportation service is that it allows you to focus on your "Core Business", while we help you to plan, develop and implement your transportation requirements for your cargo distribution and management supporting yours logistical requirements and business transportation distribution plan.

Profile Management:
Our Company now has 17 years in the Panamanian market; we have the experience and the "know-how", over 37 years in the logistics industry. Its Founder, President and CEO has over 25 years of service with the Department of Defense , in which he worked in Panama during the early part of the 80's and 90's as officer in charge of multimodal transportation and distribution operations in support of the theU.S. Southern Command covering the territories of Panama, Central and South America.

After completing a successful military career with the U.S. Army in the logistics field and retired with the rank of lieutenant colonel in 2003, he founded the company "TRANSLOG SERVICES" and started providing professional logistics services as consultant. Since then, he has worked as a logistics consultant and most recently as Director of the company which is committed to provide refrigerated transportation / distribution services and analysis of the Cold Chain distribution system according to specific needs of our customers.

Capacity:
Our modern fleet consists of 10 International brand trucks with cargo capacity of 4-7 tons or cargo box length of 16, 20, 22, 24 and 26 feet with their respective independent cooling units Thermo King RD-TCI, KD-II, MD-II / TS 300, TS 500 and T-800 Smart Reefer and Carrier Supra 750 and 850 which we can monitor from our office through our Ground Positioning System (GPS) tracking and locating system in near real time. We have our own maintenance team for roadside assistance services and also keep one vehicle on hand as a back up unit or replacement equipment in case the damage was irreparable at the moment.




TRANSLOG SERVICES - All rights reserved
Webdesign by VIP SHOP PANAMÁ: www.need2beonline.com

Phone:
(507) 269-9195
Fax:
(507) 396-5685
E-mail: admin1@translogservices.com